DISCOVER & BOOK A UNIQUE LOCATION IN ANTWERP
CREATIVE, PRODUCTION,
MEETING & EVENT SPACES.
Book a short term production, meeting or event space in Antwerp, Belgium
Antwerp Loft is one location, the spaces below are only available as a whole or as a communal space. Please note that due to local regulations our lofts are not available as guest rooms or short-term stays for visitors.

The Lobby
Room 01
'The lobby' is your entrance area at Antwerp Loft: it takes you to 'The All-White' and 'Le Boho Chic'. It's a colorful and joyful area where you can sit, eat, meet with up to 35 people. It features many one-seaters and presentation materials.
The All-White
Room 02
As the name suggests, the All-White is well, pretty white. This loft is designed with Scandinavian whites and beautiful woods. It holds a Philippe Starck designed bathroom and Made.com furnishings.
Le Boho Chic
Room 03
Think New York: industrial looks paired with elegant and luxurious furnishings. Boho-chic with brass, gold & velvet feels. Masculine details, exposed bricks. True New York-style loft living.
Shot on location
Thanks to and with the help of these very fine clients, the walls of our beloved Antwerp Loft have been the background of so many productions already. Tv-shows, commercials, web-content, photography , … Because we keep changing the decor every season, the look of our lofts remain fresh and different. Are you shaping your next production? Swing by, say hi!
SONOS: Production of the Month
Our friends over at SONOS (the best wireless-speakers in the world) decided to do the launch of their highly anticipated new product 'Beam' at Antwerp Loft. Together with interior stylist 'Met Mijke' the lofts got re-styled with a lot of animal skins and neat decorations. One very long table with up to 35-seats was placed for a nice lunch catered by Pien's Veldkeuken. Definitely one of our favorite events hosted at Antwerp Loft! What's even better: SONOS teamed up with us and will fully endorse Antwerp Loft. Magic sounds!
Check out the amazing result on your right!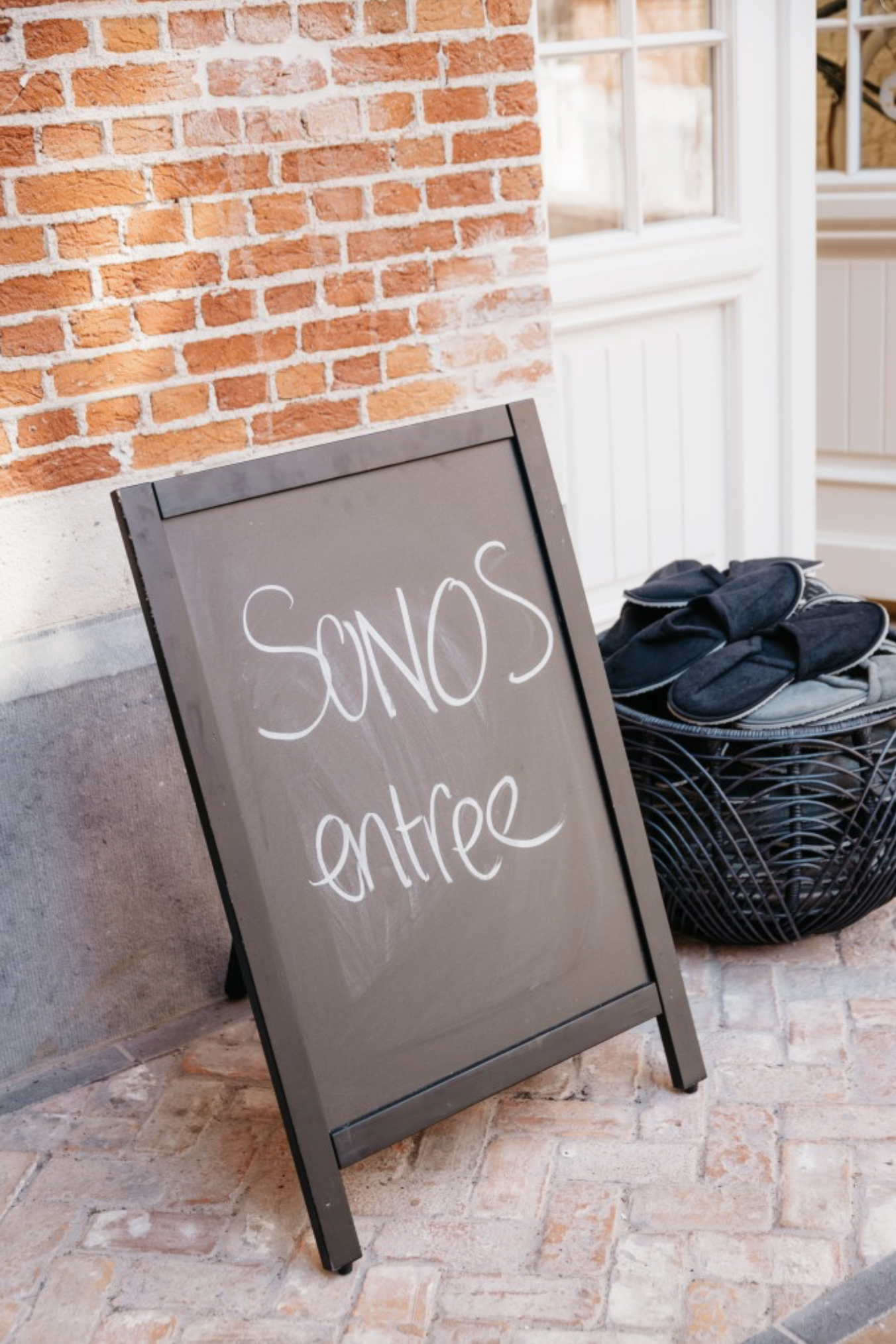 Featured location: 'Griepvaccin'
Our favorite communications agency 'ABSOLUUT' commissioned us a project for the Federal Government that involved both photography and video. For the video commercials we used The All-White to design a senior home and The Lobby as a hipster yoga-classroom for puff fitness. Le Boho-chic was used as a full-blown photo-studio with colored backdrops, as you can see on the left. Follow the link below to learn more. Or visit: laatjevaccineren.be.
The Jane **
What if we told you the best restaurant of the country was just around the corner? Well, we wouldn't be lying. If food is the new religion, this stunning restaurant in a former chapel takes eating out to its logical conclusion. Head chefs (or should that be high priests?) Sergio Herman and Nick Bril work in an open kitchen where the altar once stood, creating boldly flavoured dishes inspired by global cuisines.
More about the location: The 19th century former military hospital chapel was refurbished by hot-shot Dutch designer Piet Boon and includes a dramatic steel and glass chandelier and contemporary stained glass windows referencing good and evil, food and religion.
With a little help from our friends.
Thanks to the massive help from these love brands we were able to design the lofts we love so much. Our gratitude goes out to each and every one of them.